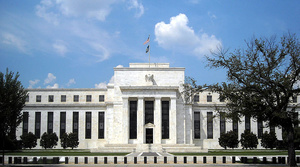 FBI on the case.
The Federal Reserve said that it was still in the process of determining exactly what information had been leaked in the hack of an internal website. Hackers breached the security of the
Emergency Communication System (ECS)
using a flaw in webserver software. After the hack, activist group Anonymous claimed to have leaked information on 4,000 bank executives.
"We are in the process of a comprehensive assessment to determine what information might have been obtained in this incident,"
said Federal Reserve spokesman
Jim Strader
.
"We remain confident that this incident did not affect critical operations of the Federal Reserve."
The FBI has
launched a criminal probe into the breach
, which was an embarrassment for the central bank as it is expected to provide high levels of information security.
The website that was breached is used for banks to communicate with the central bank during a natural disaster.