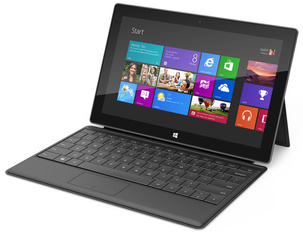 Microsoft is pushing out updates to address issues with the Surface RT tablet, fixing problems with Wi-Fi and improving performance.
The company is addressing some problems the reliability of Wi-Fi in the first tablet it has ever released, and is also pushing out some more updates to improve the performance.
Moderator
Jordana_S
gave the details to a questioner on
a Microsoft Support forum thread
.
Hi there Wesley P.

That is a great question, which I am happy to address. The February update, which will be available later today, includes improved Surface Wi-Fi reliability, connectivity in various scenarios, and performance improvements:

This release will address several 'Limited' Wi-Fi connections issues.
Contains driver updates improving performance with Windows, Volume and Power buttons

I hope this is helpful, please let me know if you have any further questions.