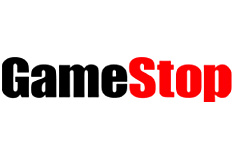 GameStop chief financial officer Rob Lloyd has said that around 60 percent of customers would not buy a games console that will block used games from booting.
Lloyd was speaking at the Goldman Sachs Technology and Internet Conference yesterday when he made his remarks. He also put the "problem" of used game sales into perspective.
"It's really only about 4 percent of our used game sales are games that were games released in the last 60 days,"
Lloyd said
.
"So it does not have a big impact on the sale of new product. So that's why publishers understand how important the preowned business is to them. Sony has said publicly that they don't intend to block used games in their next console. Microsoft has refused to or has not commented on the rumors that have hit the marketplace."
Lloyd said that GameStop has shared internal research with platform holders that indicate a high percentage would snub consoles with such limitations.
"I think it's approximately 60 percent of the customers who have said they wouldn't buy a new console if it didn't play preowned games,"
he said.
He said that even if the next generation consoles do block used games - Sony has denied rumors that the PS4 will do so but Microsoft is still holding back - GameStop will still sell them and simply adapt to the changing market.