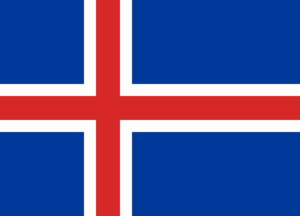 Iceland is mulling blocking 'violent pornography' in the country, setting itself up as a pioneer of state-sponsored censorship of material deemed inappropriate by.. the state?
There's no doubt that Iceland is a progressive country; it has an openly gay prime minister for example, and it also topped the list of the Global Gender Gap Report in 2012 that assesses countries on how well they are dividing their resources and opportunities among their male and female populations, followed by Finland, Norway, Sweden and Ireland.

Now, with a nod toward gender equality, and also toward protecting children from harmful material, there is a serious debate underway in Iceland about blocking 'violent pornography'.

It's not much of a surprise, Iceland already bans the printing and distributing of pornography. It outlawed strip clubs in 2010 and a year earlier, changed the law on prostitution to criminalize the customer, rather than the sex worker.

Now, it is mulling plans to block violent pornography, with proposals to install web filters, block Internet addresses and even criminalize the use of credit cards for pay-per-view pornography.



Iceland's actions will be watched closely by governments around the world, who may favour blocks on some forms of pornographic content. The biggest problem comes with enforcing the block, given that many porn websites may be user-driven, and might host only small amounts of content that could be considered violent. How do you deal with them?

Then comes the obvious problem of who gets to decide, for the adults of Iceland, what they can and cannot see?

There is an international effort to eradicate child abuse images and videos, and while they may purge such results from search engines and block foreign-hosted websites that contain such material, it would appear that the spread of such content is getting worse as the traders of it move underground.

Just how much of an affect can the Icelandic government hope to have on blocking pornographic content?