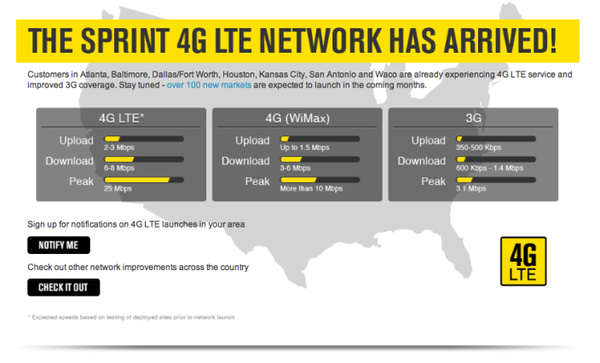 Sprint has confirmed it has turned on its
LTE
network for more major cities this week.
New York City, San Francisco, Washington DC, Jacksonville, Miami and Tampa will now have access to the fast mobile broadband network for their supportive phones.
In January, the company announced 58 other areas would begin getting LTE, as well, and the new cities are in addition. For now, LTE will remain spotty in all areas,
until the carrier
"achieves a density of sites to indicate that our customers should consistently have a great 4G LTE experience."
For now, customers will be able to test the 4G while the company works on its infrastructure.
Rivals Verizon and AT&T have been blanketing the U.S. with their networks, with full rollouts expected by the end of the year.