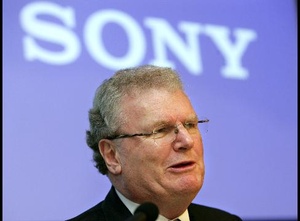 After years with the corporation, Sir Howard Stringer will retire from his position as chairman of the board of directors for
Sony
.
The move was widely expected as Stringer was replaced as CEO and president last year and as part of the agreement he stayed on the board for a transitional period of one year.
Stringer will retire in June. He was CEO of the company from 2005 to 2012.
While the company had many continuous years of losses during his term and loss of brand recognition, Stringer grew the company's film and TV businesses, which remain strongly profitable.
Stringer
says
he will use his retirement to pursue
"personal and philanthropic interest to me, namely medicine and education."