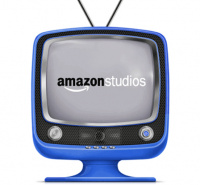 Amazon Studios has greenlit a new comedy pilot,
called "Betas,"
about four Silicon Valley "geeks" trying to create code that will make them rich.
The show is the eight comedy to be accepted by Amazon Studios, with the first six getting greenlights in December and 'Zombieland' getting a greenlight last week.

Viewers will be able to watch the shows for free via Amazon Instant Video and through Lovefilm if they are subscribers.

Betas will star Ed Begley Jr., Jon Daly, Joe Dinicol, Margo Harshman, Charlie Saxton, and Karan Soni and the pilot at least will be directed by Michael Lehmann.

Producer Michael London says: "Amazon is giving us a chance to work outside the TV bureaucracies and connect directly with audiences hungry for original content, and Betas is the perfect match for that model. Betas is a half-hour comedy about a group of tech-savvy millennials trying to connect with the world both personally and professionally."