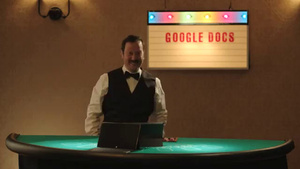 Microsoft has uploaded a couple of videos that poke fun at Google Docs, enlisting Rob Schneider and some other familiar faces.
In the first video, we are warned not to "gamble with Google Docs," and in the second video we're shown how Google Docs is not a productivity team player on the basketball court.

We're not entirely sure they were worth spending money on, but worth a look anyway.