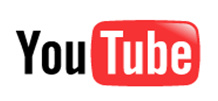 A U.S. Judge has denied class-action status to a copyright infringement lawsuit against YouTube that would have included thousands of claimants from all over the world.
U.S. District Judge
Louis Stanton
in Manhattan refused to certify a worldwide class of copyright owners in the lawsuit, which stretches back to 2007. The same judge also recently threw out a $1 billion lawsuit Viacom had originally filed against Google in 2007 over the unauthorized use of clips from The Daily Show, South Park and other programmes.
Today, he gave Google yet another major boost by denying class action status to another lawsuit filed around the same time, which included the English Premier League, the French Tennis Federation, the National Music Publishers' Association and others.
"The suggestion that a class action of these dimensions can be managed with judicial resourcefulness is flattering, but unrealistic,"
Stanton wrote
.
"Generally speaking, copyright claims are poor candidates for class-action treatment."
One part of the proposed class would have included videos that were removed after YouTube received a DMCA takedown request, as well as music used in YouTube videos with prior permission.
Proskauer Rose
' lawyer
Charles Sims
, representing the plaintiffs, said his clients were thinking about their options and may seek an appeal.