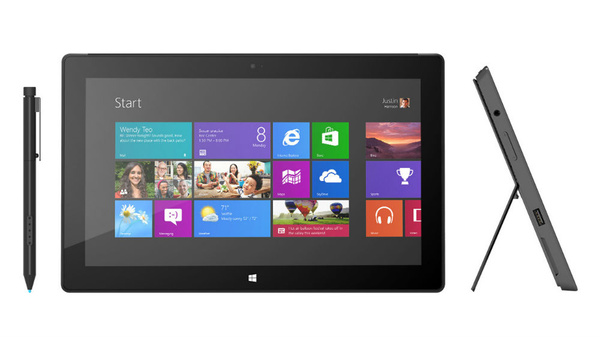 Microsoft's Surface Pro tablet PC running Windows 8 will be available in the United Kingdom from May 23.
The
Surface Pro
is Microsoft's effort to Showcase Windows 8 Pro. It is coming to the UK with similarly hefty price tags compared to other regions, with the 64GB device costing £719, and the 128GB config costing £799.
"The response to Surface RT has already been great to see,"
said
Robert Epstein
, UK Surface Lead.
"There has been strong anticipation for Surface Pro in the UK and we're excited to be able to offer people a fully blown Windows 8 PC packed with powerful processing features in the innovative Surface design."
Surface Pro, powered by an Intel Core i5 processor, is equivalent to a full-blown Windows 8 laptop that also boasts tablet capabilities.
Surface Pro will be available from
http://www.microsoftstore.co.uk