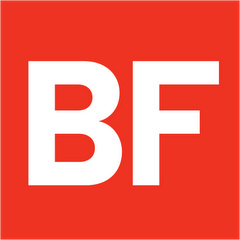 BuzzFeed has announced today the start of "CNN BuzzFeed," a YouTube channel that includes content from CNN and is designed to be shared via social media amongst young adults.
At launch, the channel will have about three video per week, with BuzzFeed looking to "tackle" the most serious news events.
Jon Steinberg, BuzzFeed COO, says the company will be investing over $10 million over the next two years to build the platform.
The move is not the first for BuzzFeed, which recently launched a business news site aimed at the 18-34 demographic. All content from the new channel will also be available on CNN.com.
Will the site eventually have ads? "BuzzFeed and CNN will figure out ways to do various ad formats and sponsored content down the road," Mr. Steinberg added (via
WSJ
).