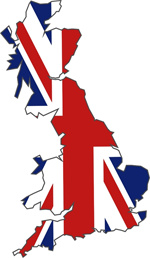 Police in London have written to the operators of two websites it alleges are profiting by breaking copyright laws.
The City of London Police, working with the National Fraud Intelligence Bureau, targeted the sites for sharing links to music, movies and games without permission from the copyright holders. They have until June 14 to contact police or risk facing further actions.
"These websites are able to operate and profit from advertising on their sites without having licenses or paying the creators and owners of the films, TV programmes, music and publications,"
a statement reads
.
"Intellectual property crime is a serious offence that is costing the UK economy hundreds of millions of pounds each year."
The two websites were not named, but apparently are known to be located and operating beyond the UK's borders.