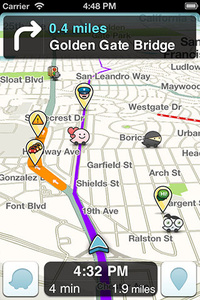 The Federal Trade Commission (FTC) has contacted Google over its $1.1 billion acquisition of Israeli maps firm Waze.
Google
confirmed it has been contacted by FTC lawyers
, but did not provide details of the antitrust review. Previously, Consumer Watchdog had written to the U.S. Department of Justice and Federal Trade Commission urging that it block the deal on antitrust grounds.
The FTC will probe whether the deal will have a significant impact on competition in the space, and whether there was ulterior motives in paying such a large fee for the company, such as buying it just to keep it out of hands of competitors.
Microsoft admitted that it was an investor in Waze but has not revealed whether it made a bid for the firm. Facebook had also been considered in the running to buy the firm, since it now relies on Bing Maps, and Apple.
Google said that it would keep Waze as a separate service, but that Waze' traffic data will be incorporated into its Google Maps service, and likewise some of Google Maps' features will be added to Waze.
The Waze navigation app has been downloaded by 45 million people in 190 countries.