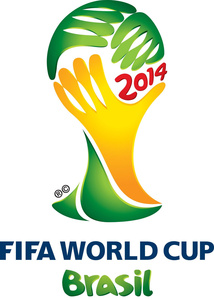 The Fédération Internationale de Football Association (FIFA) is considering dropping 3D broadcasts of World Cup 2014, to be hosted by Brazil next summer.
Its unease about 3D broadcasts comes just days after ESPN revealed it will abandon 3D broadcasts altogether. ESPN found that there simply wasn't enough viewers in the United States to make continued investment in 3D broadcasts worthwhile.
"We know that the technology has had a few setbacks in recent days, if you refer to some of the statements by (ESPN),"
Niclas Ericson
, FIFA's director of television,
said on Wednesday
.
"It's clear when a big sports broadcaster like ESPN makes an announcement like that it creates a lot of extra tension (for the technology)."
Only an estimated 6 percent of household TVs in the United States can show 3D programming. Consumer demand for 3D has cooled largely due to costs associated with 3D, and the inconvenience of using active shutter glasses.
Nevertheless, FIFA has questioned rights holders about their interest in 3D coverage of the World Cup next year. Ericson said there is still some interest from broadcasters, but that FIFA was still reviewing the cost of it.