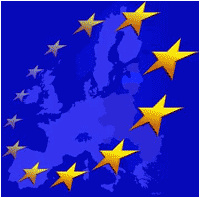 Google feels that it has done enough to ease concerns of European regulators over its Search and other services.
The European Commission first began its
Google
probe three years ago, after complaints from
Microsoft
, British price comparison site
Foundem
, and more. They claimed that Google was using its dominance of the market to squeeze them out.
Subsequently, the Commission outlined areas of concern to Google, and Google responded with proposals to settle the case, which could potentially
lead to a fine of up to $5 billion
.
Among Google's proposed concessions was a pledge to make switching to alternative advertising platforms easier, as well as clearly labelling its own products and services when they appear in its search results.
EU Competition Commissioner Joaquin Almunia has indicated since that Google would need to improve its proposals, but the search giant feels it has done enough.
"As we've always said, we build Google for users, not websites. And we don't want to hamper the very innovations that people like best about Google's services,"
Kent Walker, Senior Vice President and General Counsel at Google, wrote.
"That's why we focused on addressing the Commission's specific concerns, and we think we did a pretty good job."
If the Commission accepts Google's proposals, then the commitments can be made legally binding.