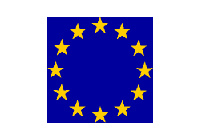 The European Commission has revealed results of tests that show European broadband Internet speeds run an average of 25 percent slower than advertised.
When you buy broadband Internet services, you are given a theoretical maximum speed that you are going to get with the service. On a cabled broadband network, for example, this limit would be set in the modem/router you are provided via configuration updates from your ISP.
Whatever the method in defining the maximum speed across services, there are many reasons why service could be subpar to your expectations, such as network congestion or the limitations of remote servers.
Still, you rightfully expect a reasonable return for your monthly payments. The European Commission had research conducted on the performance of Internet services offered to consumers throughout the bloc, to see how performance stacks up against advertisements.
The report is based on three billion pieces of data from nearly 100,000 households in Europe, that ran 75 million tests. It showed that the
average speed in Europe is 19.7Mbps
, with cable providers doing the best to deliver promised service at 91.4 percent the advertised speed.
Fibre optic services also fared pretty well at 84.4 percent of advertised speeds.
Predictably, ageing ADSL services fared the worst, found to provide an average of 63.3 percent of advertised speeds.
The EU's current goal is for the market to provide speeds of at least 30Mbps to all households by the end of this year, and to provide 100Mbps to half of all EU households by 2020. Member states have their own broadband plans to deliver these kinds of improvements.