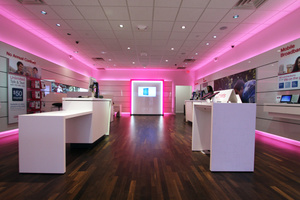 T-Mobile USA has announced today that it has purchased 4G spectrum from regional carrier U.S. Cellular.
The wireless spectrum covers the Mississippi Valley and should allow T-Mobile to expand their
LTE
network to 29 more markets and 32 million more people.
The biggest markets in the valley are St. Louis, Nashville, Kansas City, Memphis, Lexington, Little Rock-North Little Rock, Birmingham, New Orleans and Louisville.
In its press
release
, the company says the deal will cost them about $308 million in cash.
The deal must still pass FCC approval but is expected to close later this year.