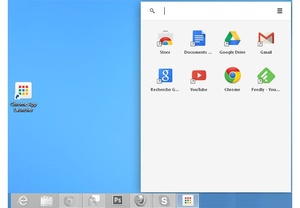 Google has officially unveiled the Chrome app launcher for Windows, taking it out of developer preview.
When installing to Windows 7 or Windows 8, the launcher is placed in the taskbar, the desktop, the menu bar and also in the start page.
The launcher allows you to very quickly launch your apps from the desktop, sign into all apps that use your Google identity and also sync your apps, bookmarks, history, passwords, and other settings across multiple devices.
ChromeOS has featured the launcher since version 21, but Windows users have only been able to use it via developer versions of Chrome, until now.
Get the launcher here:
Chrome Launcher