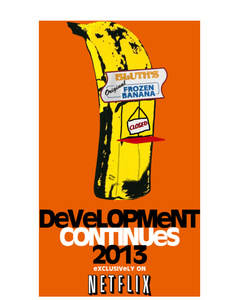 Netflix reported their quarterly earnings today, missing analyst estimates for a stronger quarter.
The
streaming
service added 630,000 U.S. subscribers for the fiscal Q2, thanks in part to 'Arrested Development,' which provided a measurable boost.
Analysts and investors had expected better than the posted revenue of $1.07 billion and net income of $29 million, although the growth in subscribers was in-line for this quarter.
Netflix says it expects to add anywhere between 690,000 and 1.4 million new U.S. subscribers in the coming quarter. Total subscribers are now up to 29.81 million in the U.S.
"Arrested Development already had a strong brand and fan base, generating a small but noticeable bump in membership when we released it,"
Netflix CEO Reed Hastings
added
.
"Other great shows don't have that noticeable effect in their first season because they are less established."