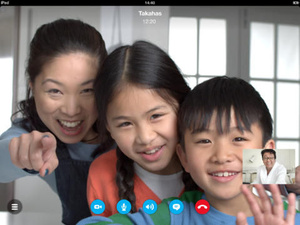 The latest version of the Skype app for Apple's iPad and iPhone 5 devices has added support for HD video calling.
A HD front camera was added to the iPad with the released of the fourth generation model of the Apple tablet, but up until now the mega-popular Skype app only included support for standard definition video calls.
Now the
Skype for iPad 4.1
update adds support for HD video calling, as does
Skype for iPhone 4.1
, if you have an iPhone 5.
The only other changes in the apps for the iOS devices include general improvements to call quality and stability.