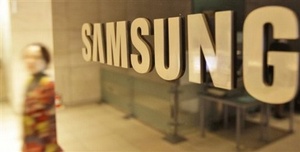 Prosecutors in Brazil allege that Samsung Electronics imposes harsh working conditions on employees at a factory in the Amazon region.
The Manaus prosecutors office reported one worker having to package nearly 3,000 phones in a day. It has accused Samsung of labor law violations for making employees work long shifts without sufficient breaks throughout. The factory employees around 6,000 people.
Prosecutors allege that a worker at the factory has only 32 seconds to assemble a mobile phone and 65 seconds to put together a television set. Employees who gave evidence to the office said that shifts can last up to 15 hours, and that back aches and cramps were common among the workforce.
Samsung said it would fully co-operate with the investigation.
"We are committed to offering our collaborators around the world a work environment that ensures the highest standards when it comes to safety, health and well-being,"
a Samsung statement said
.
The prosecutors office will seek more than 250 million reais - about $108 million - in damages.