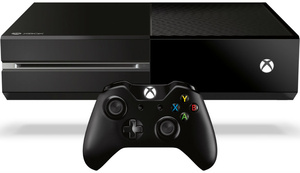 Microsoft has announced the Season Pass Guarantee, which means if you buy a season pass on Xbox 360, you will get a season pass for the same games on Xbox One.
Of course, that means you would need to own the same game on both platforms. The point of the guarantee is to make transitioning from Xbox 360 to Xbox One an easier and smoother process, so you don't have to worry about which console you're playing games on or repurchasing your existing add-ons on Xbox One.
Activision, Electronic Arts and Ubisoft are lined up to take part in the Season Pass Guarantee program so far, and Microsoft said it will announce more participants in the coming months.
Earlier today, Microsoft also announced that it would have to cut the number of markets it launches in from 21 to 13, with the 8 countries that will miss the November launch
expected to get the new console in 2014
.