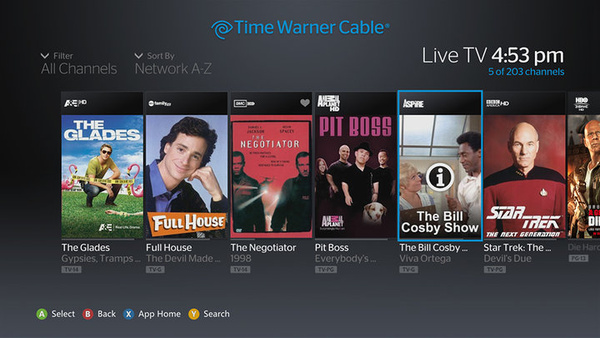 Microsoft
has announced that Live TV
streaming
is now available through your
Xbox 360
console if you are a Time Warner Cable subscriber.
The software giant had promised live programming in June, and has come through on their word.
By downloading the TWC TV app, you can watch up to 300 channels, depending on your cable bundle.
For social aspects, you can see what your Xbox Live friends are currently watching, as long as they have the app, as well.
Time Warner
says
VOD is not available yet but will be available in the near future.