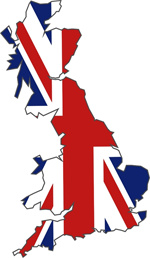 Police in the United Kingdom are to take on the issue of intellectual property violation in a renewed effort against criminals who profit from piracy.
The
Police Intellectual Property Crime Unit (Pipcu)
- of the City of London Police - will tackle serious intellectual property crimes. On Friday morning, UK detectives arrested two men in Birmingham for allegedly importing £40,000 worth of counterfeit DVD boxsets.
"Our focus will be the professional criminals using intellectual property crime to generate illicit gains,"
Det Ch Supt
Oliver Shaw
told the BBC
.
The new unit will work with international law enforcement agencies, such as the FBI and Department of Homeland Security in the United States. It will also have the ability to press service providers to take down websites found to be selling illicit products.
In addition, it will inform legitimate advertisers who are running ads on illegal websites in an effort to disrupt revenue streams.
Outside of piracy of digital content, the unit will also tackle the problem of the physical production and sale of counterfeit goods, such as branded car tyres.