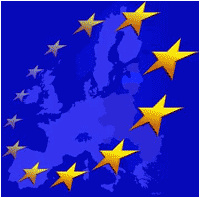 The European Commission is plotting the death of mobile roaming charges through the 28-nation bloc by 2016.
Reforming the telecoms market across the European Union is high on the agenda of the European Commission as it seeks to stop the region from falling behind other parts of the world.
There are 28 members of the European Union (Croatia became the 28th member in July) and as things stand, there are 28 different telecoms markets too. Anyone who has travelled between countries in the EU has had the unpleasant experience of an inconsistent telecoms market, with price hikes being the norm as you go
"roaming."
The European Union has made moves in the past to reduce the cost of roaming charges, but they are still considerably higher than mobile communications costs for customers in most EU countries. By 2016, the European Commission would like roaming charges to be consigned to history.
Killing off roaming charges is just one part of an ambitious plan t
o combine all 28 telecoms markets into one EU-wide telecoms market
. Regulations would be harmonized across the union, which the commission argues will be of benefit to providers and customers alike.
As part of the reforms being put forward, consumers would also gain some new protections, such as the right to shorter contracts to stop long-term contracts limiting consumer choice, and also the right to exit a contract if the level of service is not as advertised.
"Further substantial progress towards a European single market for telecoms is essential for Europe's strategic interests and economic progress,"
said
Jose Manuel Barroso
, President of the European Commission.
"For the telecoms sector itself and for citizens who are frustrated that they do not have full and fair access to internet and mobile services."