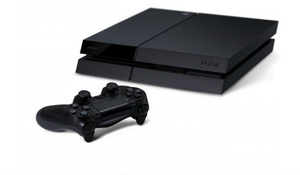 Sony Corp revealed an ambitious early goal for the PlayStation 4 console; to sell five million units by the end of its fiscal year.
That would mean that Sony hopes to sell 5 million PS4 consoles worldwide by the end of March 2014. Andrew House, President and CEO of Sony Computer Entrainment (SCEI) revealed the early ambitious goal in Sony's keynote presentation at the Tokyo Game Show today.

Given that the PlayStation 4 (PS4) breaks with Sony tradition by not launching first in its home territory of Japan - which won't get the PS4 until February - the target does seem to be set on the high end. It took Sony almost a full year before the PlayStation 3 (PS3) console sold five million worldwide.

The PS4 doesn't launch in Japan until February 22. It launches in North America on November 15, and in Europe on November 29.