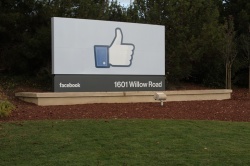 Facebook founder Mark Zuckerberg has said that revelations about U.S. spying programs hurt users' trust in U.S.-based Internet services.
He was in Washington to attend an event hosted by the Atlantic magazine and to lobby congressmen about immigration reform earlier this week, when he gave his take the
NSA
surveillance programs that dominated much of the news over the past few months.
"What I can tell from the data that I see at Facebook is that I think the more transparency and communication the government could do about how they're requesting the data from us, the better everyone would feel about it,"
he said
.
"From reading in the media, you couldn't get a sense whether the number of requests that the government makes is closer to a thousand or closer to a 100 million. ... I think the more transparency the government has, the better folks would feel."
To services like Facebook, the media reports combined with government statements served to hurt trust of users outside the U.S. most of all.
"Response to the NSA issues that have blown up are a big deal for the Internet as a global platform. And some of the government statements I think have been profoundly unhelpful,"
he said.
"'Oh, we only spy on non-Americans.' Gee thanks. We're trying to provide an international service, not get crushed in those places either."