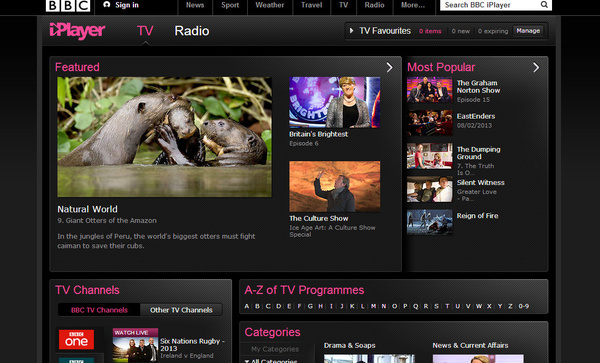 The BBC is to update iPlayer to cater more to the personal tastes of each user.
Tony Hall
, director general of the British Broadcasting Corporation (BBC), is to outline the changes today in a keynote speech.
The new iPlayer will be aimed at giving BBC viewers/listeners the power to more easily personalize the content they get from the publicly-funded group. For example, BBC Radio 1 has already revealed it will have its own iPlayer channel that will have exclusive performances and interviews that are not broadcast elsewhere, in a bid to appeal to younger audiences.
The changes are likely to spark an old debate however. If this is the direction the BBC is taking, then the continued requirement to pay the fixed licence fee will be called into question. If you can personalize the type of content that you want to see from the BBC, then why pay a blanket fee toward the BBC's entire content production?
A
launch is planned in 2014
, with content available both in the UK and internationally. Mobile apps are also expected to be announced for BBC radio programmes with exclusive content.