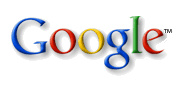 A class-action lawsuit against Google over the secret storing of cookies in Safari despite users' settings has been dismissed.
Delaware Judge
Sue Robinson
dismissed the case, finding that the plaintiffs had failed to prove any real harm had been done, and failed to convincingly argue that Google violated their rights. At issue is Google's storing of cookies in the Safari and Safari mobile browser even when users had privacy settings that should prevent it.
Google
had been using a flaw in the Safari browser
to do so, and when it was caught the company claimed it was a mistake. However, it was later revealed that Google was doing something similar with Internet Explorer.
The company found itself on the end of a $22.5 million fine from the FTC for its actions in August 2012.
However, in the class-action lawsuit, Judge Robsinon foudn no evidence that the cookies themselves caused tangible harm to users, and the information the cookies provided to Google (URLs) fell short of the criteria demanded by the Wiretap Act.
Google now faces another lawsuit over GMail keyword scanning.