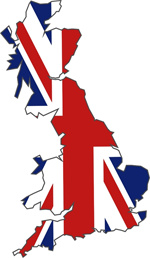 Internet Service Providers must block 21 more websites linked to Internet piracy, according to a court order in the UK.
The new group of websites that are to be made unreachable to UK residents follow the Pirate Bay, and seven other piracy-linked websites that have been ordered blocked in the region. The new list includes sites such as FilesTube, Torrentreactor and Abmp3.
"We asked the sites to stop infringing copyright but unfortunately they did not and we were left with little choice but to apply to the court,"
said
Geoff Taylor
, BPI chief executive.
The court order mandated that all the sites
must be blocked in the UK by today
(Wed, Oct 30). The full list of sites to be blocked is as follows:
Abmp3
BeeMP3
Bomb-Mp3
FileCrop
FilesTube
Mp3Juices
eMp3World
Mp3lemon
Mp3Raid
Mp3skull
NewAlbumReleases
Rapidlibrary
1337x
BitSnoop
ExtraTorrent
Monova
TorrentCrazy
TorrentDownloads
TorrentHound
Torrentreactor
The practice of enforcing blocklists on ISPs is the latest tactic in the fight against Internet piracy, though the practice of state-enforced censorship is facing predictable criticism. It has also led to the growth of censorship-sidestepping measures, such as using the portable
PirateBrowser
(or alternatively the TOR Browser that is it based on) which makes websites blocked in this way reachable in most cases.