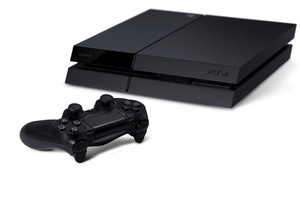 Sony has confirmed that the PlayStation 4 (PS4) console will not support external storage, and is not DLNA-complaint.
In the
"Ultimate FAQ"
released by Sony ahead of the November 15 launch (North America) of the next generation PlayStation, Sony has revealed that external storage is
not supported for the PS4
, though you can still swap out the internal HDD as you could with the PS3.
"PS4 is equipped with a 5400 RPM SATA II hard drive. Users can choose to install a new hard drive so long as it complies with these standards, is no thicker than 9.5mm, and is larger than 160GB,"
the FAQ reads.
The FAQ also revealed that the PS4 is not DLNA complaint, which might upset some users as it has consequences for support for some home network entertainment functionality. The FAQ also
detailed the launch line-up
.
Read the
Ultimate FAQ at the PlayStation blog
.