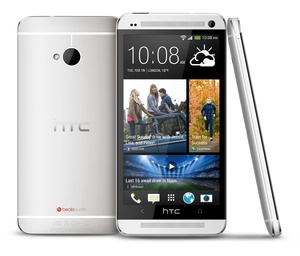 Nokia wants imports and sales of the HTC One smartphone blocked in the United Kingdom after a patent victory over the Taiwanese firm.
A UK court found that technology used in
HTC
smartphones infringed a patent filed in 1998 for the design of a modulator. HTC protested the case by pointing out that the disputed technology was used in a chip it acquired from Qualcomm.
Under law in the United States, HTC could be protected by the
"exhaustion doctrine"
which determines that rights of a patent owner are exhausted once a protected article has been sold. In this case, Qualcomm's chip contains the disputed technology that Nokia claims rights on, and Qualcomm sold them to HTC.
However, a High Court judge in the UK noted that the U.S. situation did not override Nokia's rights from having registered the patent in Europe, and that the sale of the chips to HTC from Qualcomm took place in Taiwan, meaning the exhaustion doctrine under U.S. federal law would not be applicable anyway.
"If the licensee has no right to sell in the UK, then a purchaser from the licensee cannot be in a better position,"
wrote the judge
.
"HTC cannot have acquired greater rights on purchasing the chips from Qualcomm than Qualcomm was granted by Nokia under the agreement."
Nokia is pursuing further cases against HTC in Germany, Italy, Japan and the United States.