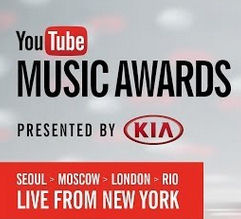 The first YouTube Music Awards will be live tonight from New York, and of course you can watch the proceedings online.
The YouTube Music Awards kick off at 6PM E.T. from Pier 36 in New York City, co-hosted by Jason Schwartzman and Reggie Watts. Each nomination category was created YouTube users' views, comments, likes, subscriptions and shares.
In the lead up to the music awards, an International celebration of music was underway with performances from Seoul, Moscow, Rio and London. The show itself will feature performances from Eminem, Lady Gaga, and Arcade Fire.
Of course the first ever YTMA's will be streamed live online, and you can watch them below.
Or visit
Youtube.com/musicawards