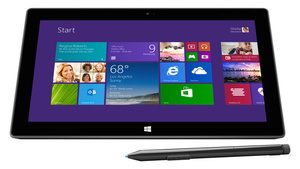 Owners of Microsoft's Surface Pro 2 tablet have noticed a considerable increase in battery life following a firmware update.
While the SurFace Pro 2 already considerably improved battery life over its predecessor, the firmware update has pushed it even further with up to
20 percent extra battery life being reported
. Of course it depends on what you are doing with the tablet that will determine the change.
The firmware update lets the Marvell Wi-Fi chipset to
operate at lower power states
, so the battery improvements will be noticeable for normal browsing habits.
The Surface 2 with Windows RT has not had the same battery improvement through firmware update.