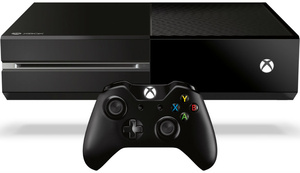 Be warned: Microsoft's Xbox One console requires an immediate update on launch day without which it won't function properly at all.
Having a good Internet connection at home is obviously a boost for gaming nowadays - some would say an absolutely necessity even. Still, there are people who don't have a home Internet connection or perhaps an inadequate/unreliable connection.
For those folks, Xbox One launch day might be no fun at all as the system requires an immediate Day One update to function properly.
Even if you have a new game on a physical disc to play, you still need the update. That's according to Microsoft senior director of product management, Albert Penello, who was asked about it by Engadget.
The tech site
proposed a scenario to him of a customer returning home to find their Internet connection is unavailable
, but they have bought a game, so what can they do with an Xbox One out of the box without the update on launch day?
"Nothing. You need the Day One update,"
he said.
Ouch. That's not likely to affect most people who buy an Xbox One at launch of course, but it will be a real downer to those in areas where an Internet connection is either unavailable or unreliable.
Xbox One launches in North America on November 22.