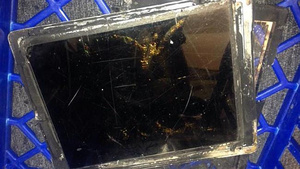 A Vodafone store was evacuated on Wednesday after an iPad reportedly exploded, filling the store with smoke.
Nobody was reported injured when the iPad combusted in a Vodafone store in Canberra, Australia. According to the reports, a burst of flames appeared from a charging port of an iPad demo model in the store.
Customers were evacuated from the store and the fire department were called in to handle the situation, as sparks continued to come from the charging port.
An
Apple
rep is reported to have
visited the store later in the day
to collect the device for testing to figure out the cause. So far the suspicion is circling around the charging station the iPad was at.
iPads and other electronic devices are powered by Lithium-Ion batteries, which under the right circumstances (damage, bad chargers etc.) have been known to burn up. Just this week, a Tesla Model S became the third electric vehicle from Tesla in just five weeks to experience a fire after it hit debris on a highway, damaging the battery. Even though car fires are certainly not uncommon with regular petroleum-powered cars, it still raises questions about Lithium-Ion safety.
Over the past few years there has also been scattered reports of injuries to people whose mobile phones have caught fire in their pockets, with the causes often being a bad battery replacement or a botched repair job.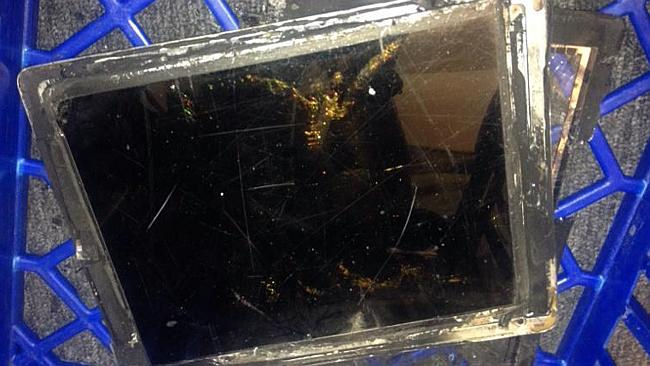 (Img Source:
news.com.au
)