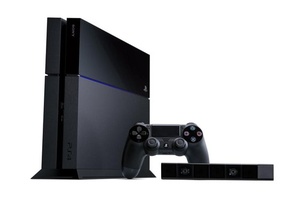 Sony remains confident that it can keep up with supple and the expectations of analysts in selling 3 million PlayStation 4 (PS4) consoles by the end of the year.
Sony had previously set an optimistic estimate of selling 5 million PS4 consoles by the end of March 2014. Analysts expect that the Japanese consumer electronics giant can shift over 3 million before the end of 2013, thanks of course to the busy holiday season.
Jack Tretton
, President and CEO of Sony Computer Entertainment of America, said that Sony will have adequate supplies of the $400 console to handle demand during the holidays.
"This is a marathon, not a sprint, but getting out to a nice start is a good thing,"
Tretton said,
reports Bloomberg
.
"That hurdle has been cleared. We're very, very confident we're in great shape."
Sony's 2006 launch of the PlayStation 3 (PS3) console was hit by supply constraints not long after it landed on the market. It's European release had to be pushed back from the 2006 holiday season to March 2007.
This time around, Sony's PS4 launches in just two days in North America, on Friday, November 15. It then launches in Europe on November 29.