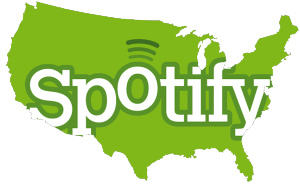 According to
sources
,
streaming
music giant
Spotify
has secured $250 million in financing that now values the company at over $4 billion.
The money will be used to help global expansion, as the company is already well established in the U.S. and Western European nations. Spotify is looking to expand to nations like Japan.

Spotify, at a valuation north of $4 billion, would approach the market value of Pandora, which is the only public streaming music company. Pandora IPOd in 2011 and is now valued at $5.7 billion.

The company generated revenue of $585 million but the company has never earned a profit as expansion expenses increase.

Spotify has over 6 million paying subscribers, paying either $5 or $10 per month for premium features like unlimited ad-free streaming and mobile access. The company has 24 million active free users.