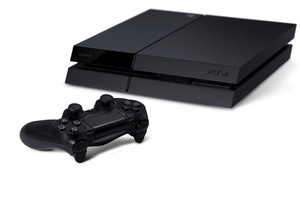 Sony has revealed that as of December 28, 2013, it had sold 4.2 million PlayStation 4 (PS4) consoles.
That represents a very encouraging early result for Sony, which has a long-stated goal of selling five million PS4s by the end of its current financial year, ending March.

By contrast, Microsoft sold 3 million Xbox One consoles before the end of December. The PlayStation 4 (PS4) launched two weeks before the Xbox One in North America though.

Sony sold over a million PS4s on day one, and saw that figure rise to 2.1 million by early December. Strong holiday demand doubled the tally by December 28.

The figures were revealed by Andrew House, President and Group CEO of Sony Computer Entertainment, at the Consumer Electronics Show (CES) in Las Vegas.