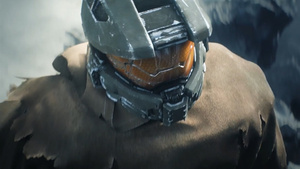 For at least the last eight years, there have been rumors that there would be a Halo feature film, but
Microsoft
has repeatedly denied or kept quiet on it.
Today, the software giant
has denied
the most recent rumors, stating
"As we've previously stated, we have no plans for a 'Halo' motion picture at this time."
In 2005, blockbuster director Peter Jackson was rumored to be involved in a Halo movie, even going as far as to say,
"as a gaming fan, I'm excited to bring Halo's premise, action, and settings to the screen with all the specificity and reality today's technology can provide."
the project was initially postponed back in 2006 and the entire script and its concept were scrapped in 2009. Last year, District 9 and Elysium director Neill Blomkamp expressed interest in a revival.