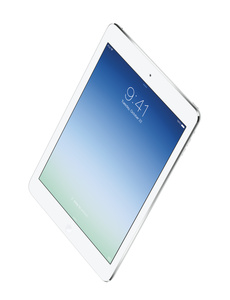 According to research firm IDC, the U.S. tablet market may already be reaching saturation, just four years after
Apple
unveiled the original iPad.
Says
the firm:
"It's becoming increasingly clear that markets such as the US are reaching high levels of consumer saturation and while emerging markets continue to show strong growth this has not been enough to sustain the dramatic worldwide growth rates of years past."
Overall shipments grew to 76.9 million in the Q4, up 28.3 percent year-over-year.
Apple remained the market leader for the quarter, shipping 26 million iPads, good for 33.8 percent share.
Samsung
came in second at 14.5 million units shipped, followed by Amazon at 5.8 million Kindle Fires shipped. Those figures gave the companies 18.8 percent and 7.6 percent market share, respectively.
Amazon saw a significant drop year-over-year, while
Lenovo
saw the biggest jump, at 325 percent from the same quarter in 2012.