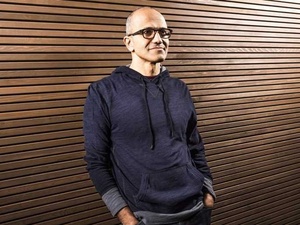 Microsoft
has named Satya Nadella its third CEO in history, following a five-month search as current CEO Steve Ballmer retires.
The 46-year-old executive is EVP of Microsoft's cloud and enterprise group, one of the fastest growing divisions in the company. Nadella has been an employee for 20 years and was formerly VP in the company's business and online services divisions. Steve Ballmer has stepped down and Nadella will begin immediately.
In addition, founder and former CEO Bill Gates will step down as chairman and will now serve as a "technology advisor" for all new consumer products. John Thompson, of the board of directors, has been promoted to Microsoft's chairman position.
"During this time of transformation, there is no better person to lead Microsoft than Satya Nadella,"
added
Bill Gates.
"Satya is a proven leader with hard-core engineering skills, business vision and the ability to bring people together. His vision for how technology will be used and experienced around the world is exactly what Microsoft needs as the company enters its next chapter of expanded product innovation and growth."
Nadella was very honored to be chosen, and was always a frontrunner:
"Microsoft is one of those rare companies to have truly revolutionized the world through technology, and I couldn't be more honored to have been chosen to lead the company. The opportunity ahead for Microsoft is vast, but to seize it, we must focus clearly, move faster and continue to transform. A big part of my job is to accelerate our ability to bring innovative products to our customers more quickly."