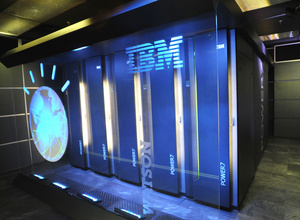 IBM has confirmed this week that it will be laying off employees as the company continues to focus on more priority areas including the cloud, analytics, and cognitive computing.
"As reported in our recent earnings briefing, IBM continues to rebalance its workforce to meet the changing requirements of its clients, and to pioneer new, high value segments of the IT industry,"
IBM spokesman Doug Shelton
added.
"To that end, IBM is positioning itself to lead in areas such as cloud, analytics and cognitive computing, and investing in these priority areas."
Although the company would not state how many people or from where, sources claim almost 25 percent of the entire Systems and Technology group (the server hardware division) will be laid off.
IBM has over 400,000 employees, and last month sold its x86 server businesses to
Lenovo
for $2.3 billion. Not all the employees were expected to migrate to Lenovo, so the layoffs do make some sense.
A few of the divisions in which IBM is committing billions of dollars include 'Watson,' the computer system that can analyze natural language questions and content and respond with high accuracy, and its cloud services.