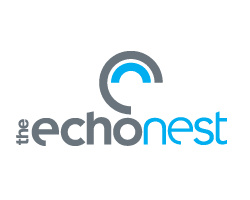 Spotify
has acquired The Echo Nest, a company "that powers the vast majority of internet radio" with its technology.
Echo Nest
powers
Twitter Music, Rdio, Vevo, MTV, MOG, IHeartRadio and more.
Despite being aquired, "The Echo Nest API will remain free and open to support its robust developer ecosystem," and the company will remain a "wholly owned subsidiary" of Spotify, working independently.
Says Spotify of the
move
:
"The addition of The Echo Nest to Spotify will also strengthen Spotify's ability to help brands and partners build amazing music experiences for their audiences."
When asked about competing companies, Spotify noted:
"In the few cases where The Echo Nest does work with direct competitors we will work with them to understand these relationships and determine the next business steps. The Echo Nest will meet all contractual obligations to all customers."