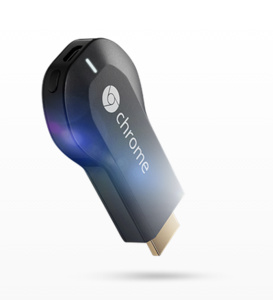 According to a Slingbox employee, the TV
streaming
service should be headed to the Google Chromecast "soon."
The company is working on supporting the
HDMI
dongle, which would be a huge upgrade for the $35 device.
Slingbox devices streams the video signals to PCs, mobile devices and more, usually TV streams from cable boxes. In the past, it was tougher to 'sling' to other HDTVs, but this would make it much easier for those that have multiple TVs in the home but only one cable box or if you are on the road and need live content.
It is important to note that the Slingbox itself sells for $180, so the upfront cost is more than just the $35 for the Chromecast, but it could be worth it to have live TV content at all times on a device that can fit in your pocket.
I can confirm TechHive's speculative piece - Slingbox support IS coming to Chromecast. Soon. http://t.co/XL8k7pIOTy

-- Dave Zatz (@davezatz) March 27, 2014