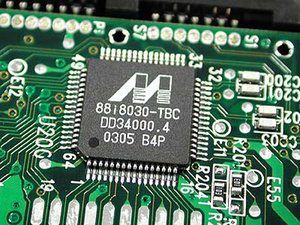 Marvell Technology has seen its penalties increase for infringing on hard drive patents owned by Carnegie Mellon University.
Last year,
a jury awarded the University $1.17 billion
over the patents related to how accurately hard disk- drive circuits read data from high-speed magnetic disks. Mellon first sued Marvell in March 2009 over the patents issued in 2002.
The University said at least nine different Marvell circuit devices used the patents and Marvell sold billions of chips using the technology without permission. The jury agreed. This week, a federal judge increased the damages to $1.54 billion although the award was much less than the maximum $3.75 billion Carnegie was seeking.
"This award is sufficient to penalize Marvell for its egregious behavior and to deter future infringement activities,"
the judge wrote
in his decision. The $3.75 billion in damages would have "severely prejudiced" Marvell and could have threatened the company's future, added the judge.
Marvell will appeal the decision.