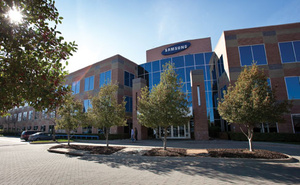 According to a new report, at least five important executives have left Samsung's US mobile business in the last two months, a strange and alarming turn of events.
Samsung
Telecommunications America (STA) is in charge of mobile devices in the U.S. including smartphones, tablets and smartwatches.
Among those that have left are the head of national sales, the mobile devices product chief, a lead engineer for the Gear smartwatch, the vice president of retail and channel marketing and the director of human resources. The company is in current patent-infringement suits with
Apple
, and the previous trials have forced STA executives to be witnesses, provide evidence or provide testimony. This may not sit right with current executives.
Samsung was asked for comment on the departures and left a generic statement.
"As our US business continues to diversify and expand, we will continue to build an industry-leading organization with people who will contribute to even greater success for Samsung. Some have left voluntarily to pursue other opportunities, and we thank them for their service."
Source:
Original Report Cnet