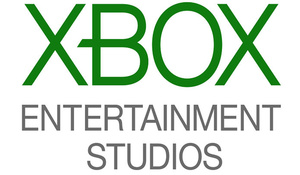 Microsoft will dip its toes into the original TV programming pool starting in June, with a total of six series ready to roll out.
Following the success of shows like House of Cards, more players are looking to original programming for future revenues, and to lure consumers to their content delivery platforms without paying high fees to secure rights to popular third-party shows.
Among Microsoft's line-up is a collaboration with Channel Four in the UK called
"Humans"
, an English-language adaptation of Sveriges Television and Matador Film's acclaimed series
"Real Humans."
The features 'Synths', which are robotic servants that have the likeness of their live counterparts.
"'Humans' not only questions personal relationships, we loved how this sci-fi show toys with reality and our connection to technology,"
said Xbox Entertainment Studios President
Nancy Tellem
.
Tellem was recruited by Microsoft 19 months ago to spearhead its foray into TV show production.
Another production through the Microsoft studio is a reality show called
"Every Street United"
, which is timed to coincide with the World Cup this summer. Users will be able to unlock extra scenes and play mini-games based on the show.
Sarah Silverman
will also be p[art of a comedy sketch show, while
Seth Green
's Stoopid Buddy Stoodios will collaborate with a stop-motion show.
Additionally, Microsoft has ordered a pilot for
"Fearless,"
an unscripted show where Australian Navy bomb clearance diver Paul de Gelder - who lost several limbs to a shark attack - aids people trying to make the world better.
Some of the programming, like Every Street United, will be offered free through Xbox One and Xbox 360, while the company develops models for other content.
Sources and Recommended Reading:
Microsoft Goes Hollywood in Amazon-Like Programming Push:
www.bloomberg.com