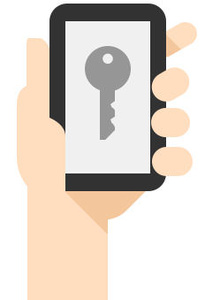 A feature spotted in the Chrome OS dev channel may indicate that Chromebooks will soon be unlocked using asmartphone.
The unfinished feature is called
"Easy Unlock"
and it can be enabled manually, but it doesn't really do anything as of yet.
Trying to use the feature brings up a three-step process. The first page explains that your phone can "Easy Unlock" all your devices.
"You can instantly unlock your Chromebook when you and your phone are nearby, no password necessary."
The first of the three steps is to
"Find your phone"
, but it does absolutely nothing as of yet. It appears to search for something but it is likely looking for an app that hasn't been released yet.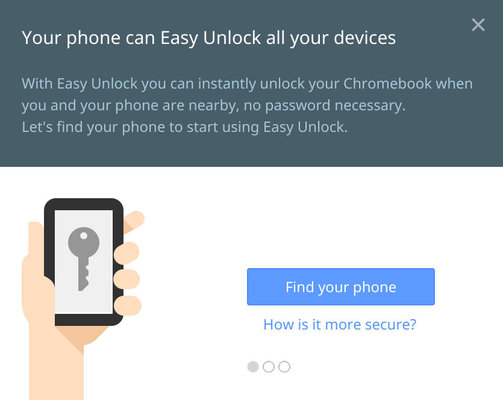 Sources and Recommended Reading
Unfinished 'Easy Unlock' Feature Creeps Into Chrome OS Dev: www.androidpolice.com (Image Source)