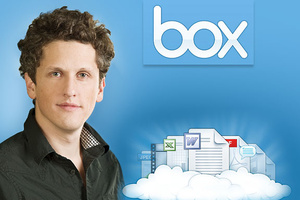 Box, the popular cloud storage service, will need to sell itself to survive, says at least one tech analyst.
The company, which had been planning to go public this year, has supposedly delayed those plans following a "wreck" in technology stocks over the past few months where some stocks have fallen over 25 percent, including Facebook, Amazon and many newer IPOs like FireEye and Splunk.
Supposedly, founder and CEO Aaron Levie originally denied his board the ability to sell the company but there may be a search for buyers again now that the IPO has been delayed.
Sam Hamadeh, CEO of PrivCo, an analyst firm for private companies, left a tough assessment of the company's prospects:
"Box was not and is not ready for prime time for the IPO market, and it would have difficulty surviving in the wilderness of the public markets ...Box's only realistic option is to sell the company."
"Box was bleeding cash, could not seem to decide if it is a consumer app company or an enterprise software company, and has powerful competitors in Amazon, Google, Apple and others who were initiating a price war,"
he adds.
"And Box simply cannot ever win a price war against rivals like those."
Box cannot comment as it is currently in a "quiet period" before it can go public.
Source:
BI